…and other propaganda like that make this story even more sad. A 12 year old boy died from a toothache is the headline. This article does a good job of going into all the details of how it happened. Basically what occurred is he got a toothache, his family had been dropped from Medicaid, and his brother was dealing with 6 rotten teeth, so they didn't take Deamonte to a dentist. Then the tooth got infected and the bacteria spread to his brain. He spent 6 weeks in the hospital before he died. "God Bless America" and "This is the greatest country on Earth" make me wince a little more after reading this story. This should not happen, especially in such a wealthy country. America is still the only industrialized nation in the world without a national health care system.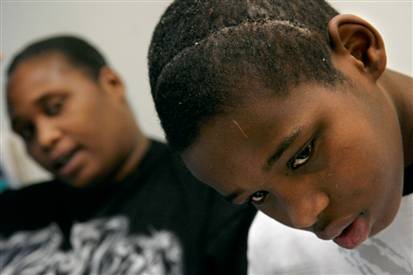 No Responses to ""Everyone Comes to the US for the Best Health Care"…"
salvatore ferragamo hotel florence Says:
September 23rd, 2018 at 7:13 am

Hello There. I found your weblog the use of msn. That is an extremely smartly written article. I'll make sure to bookmark it and come back to read extra of your useful info. Thank you for the post. I will definitely comeback.
Leave a Reply