We have a whole page dedicated to protest songs here, but the peace jukebox actually got the rights to songs so you can listen to them online. Go to www.peace.fm and check it out. Power to the people, music for the soul!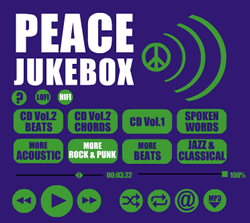 One Response to "Peace Jukebox"
Rebecca Says:
March 18th, 2007 at 3:14 pm

This is cool. There are lots of good songs here that I have never even heard of. I'm surprised no one has done this before.
Leave a Reply