Mass Protest - Pictures From Los Angeles
October 27, 2007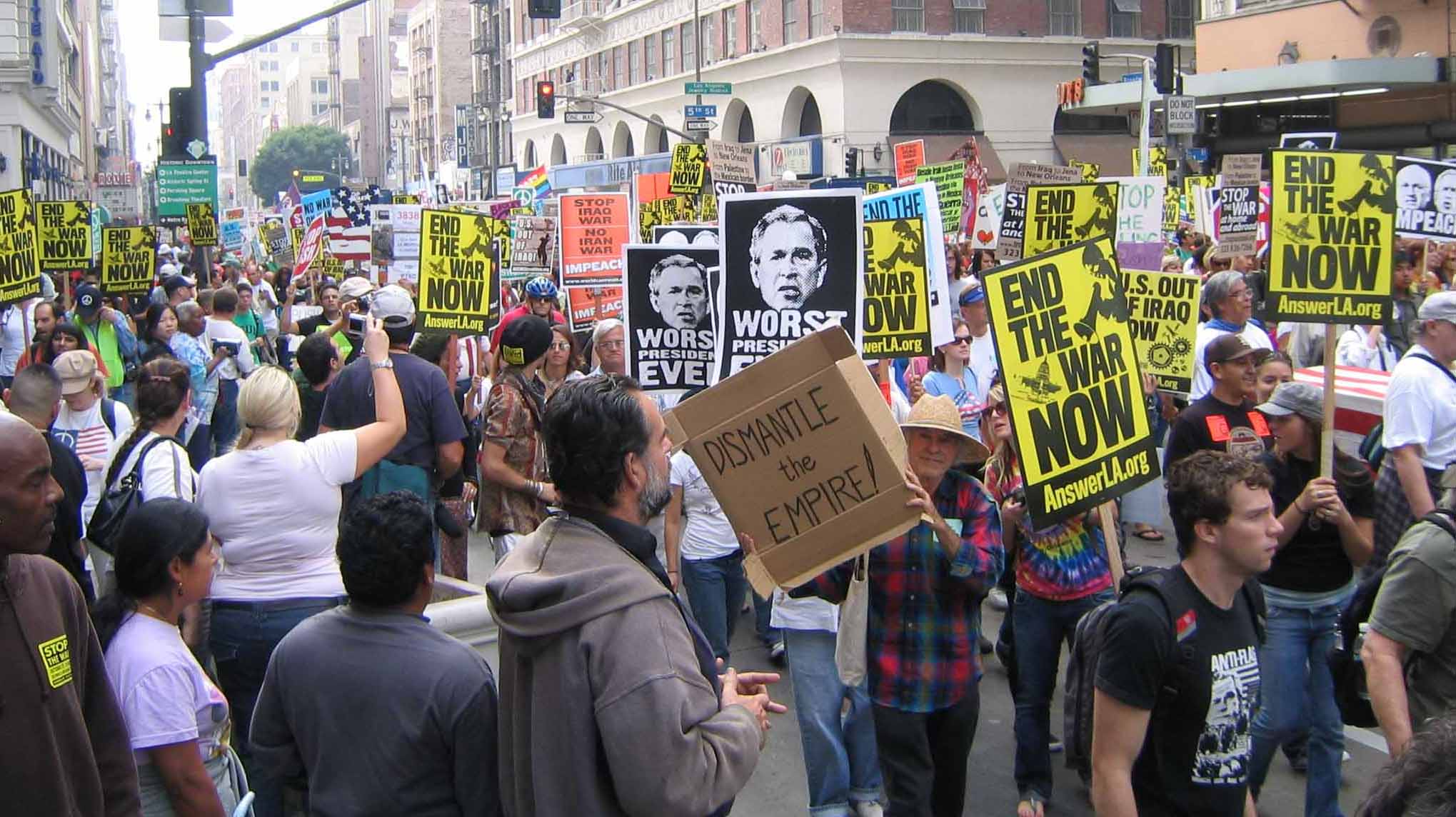 Start of the march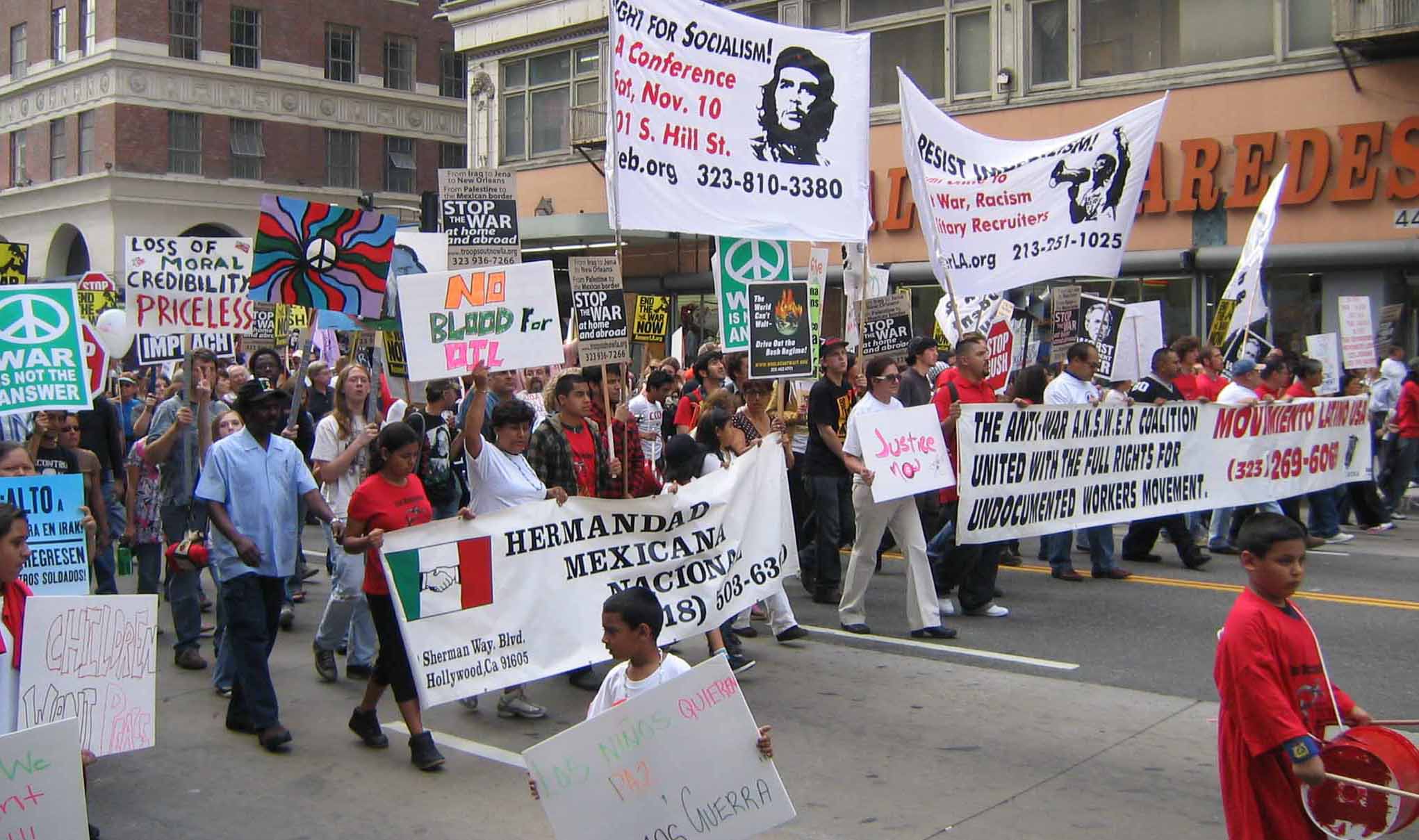 More peeps marchin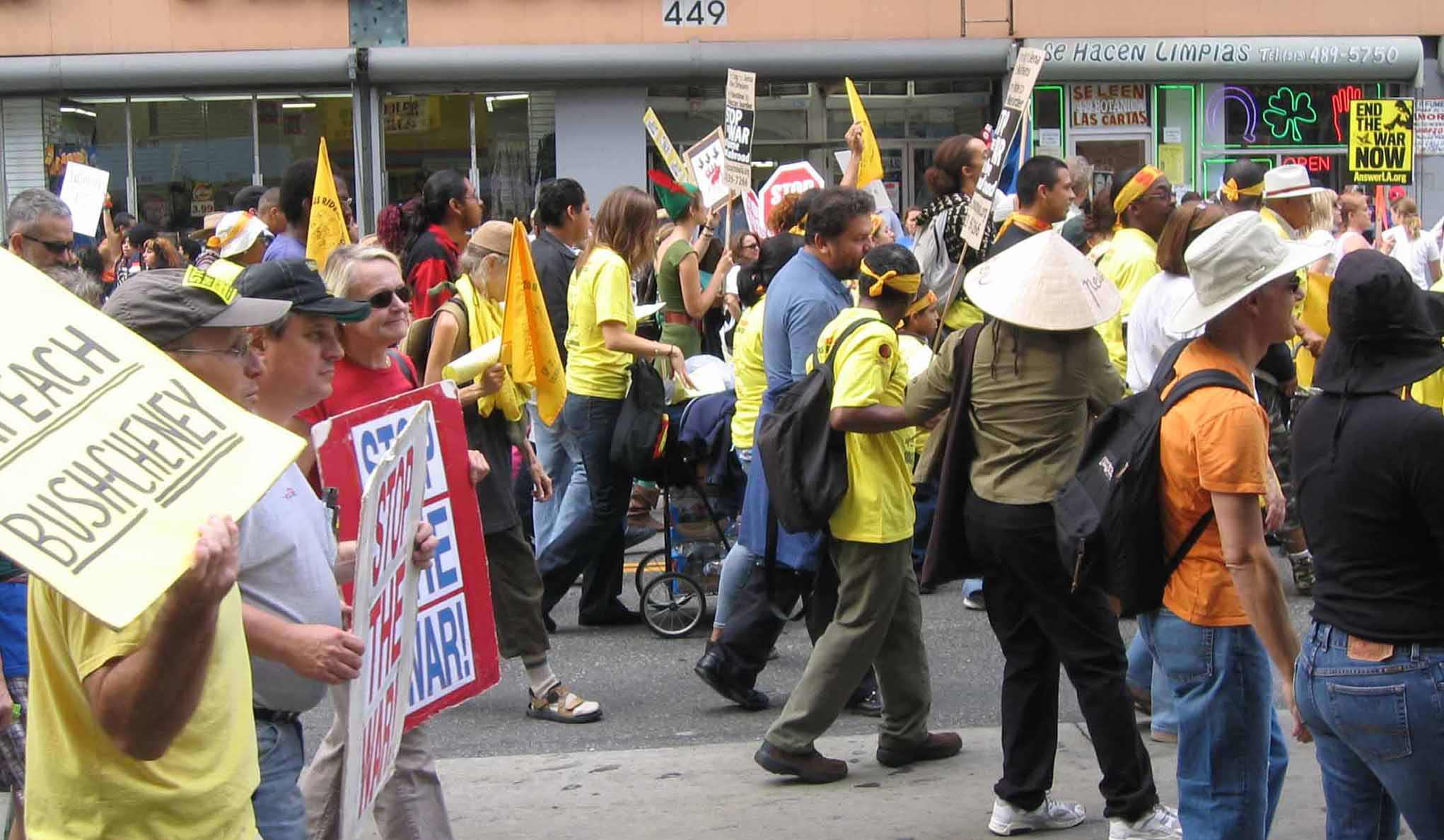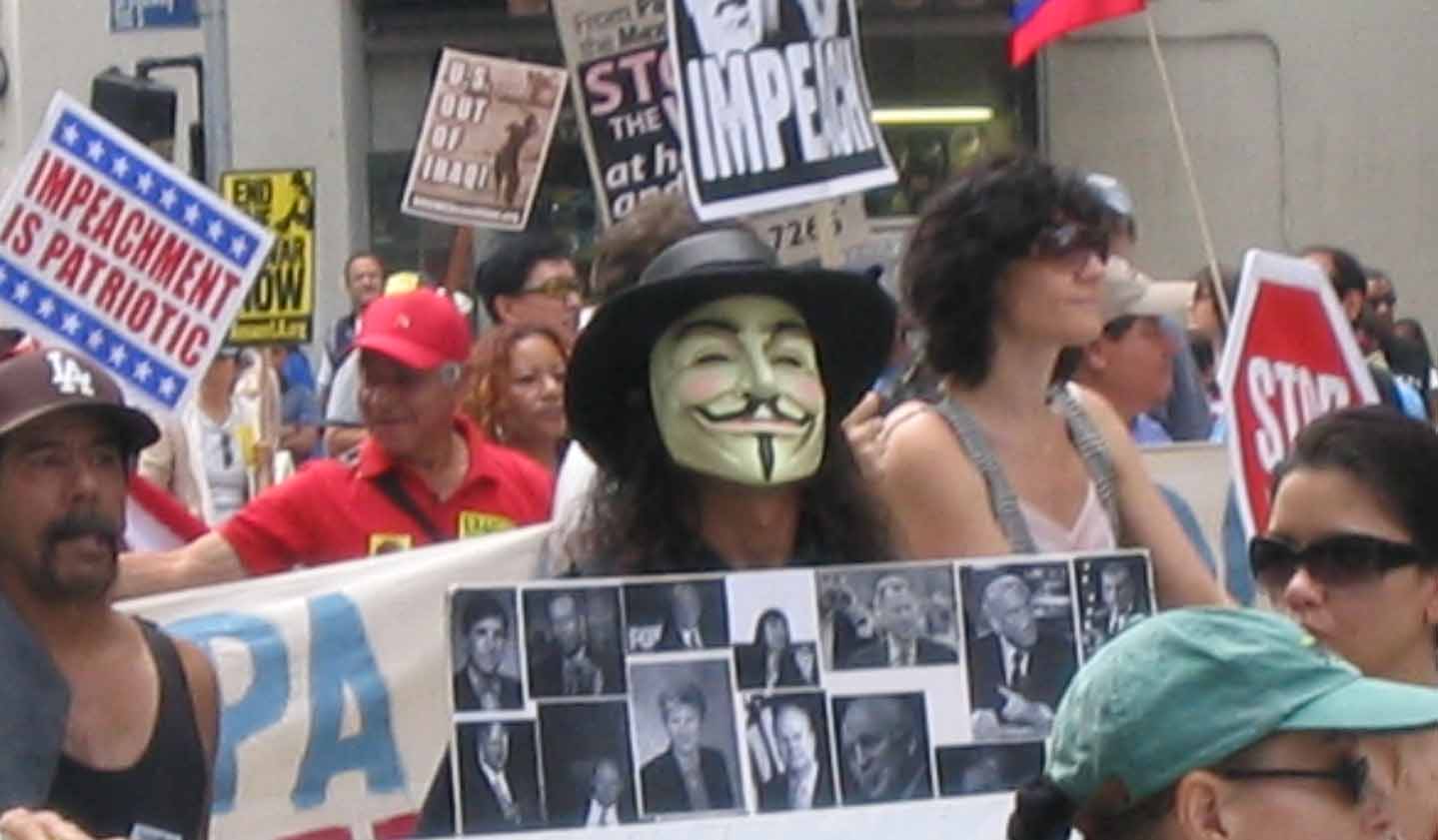 "V" made an appearance.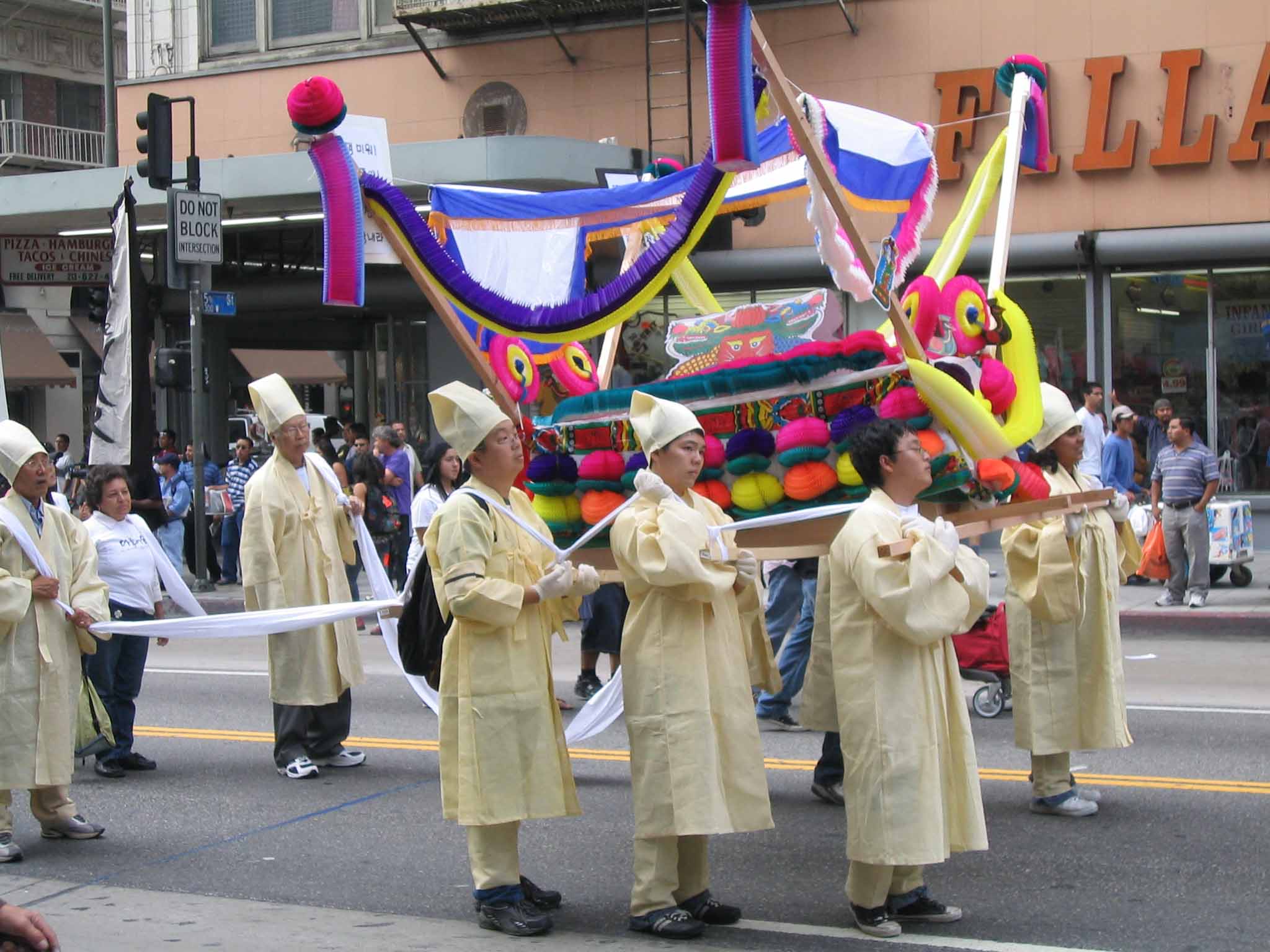 A coffin. There was a "die-in" at the rally where the entire group (5000 to 10000) lied down while the speaker system played sounds of bombing, then we had a moment of silence for all the dead. It was pretty moving.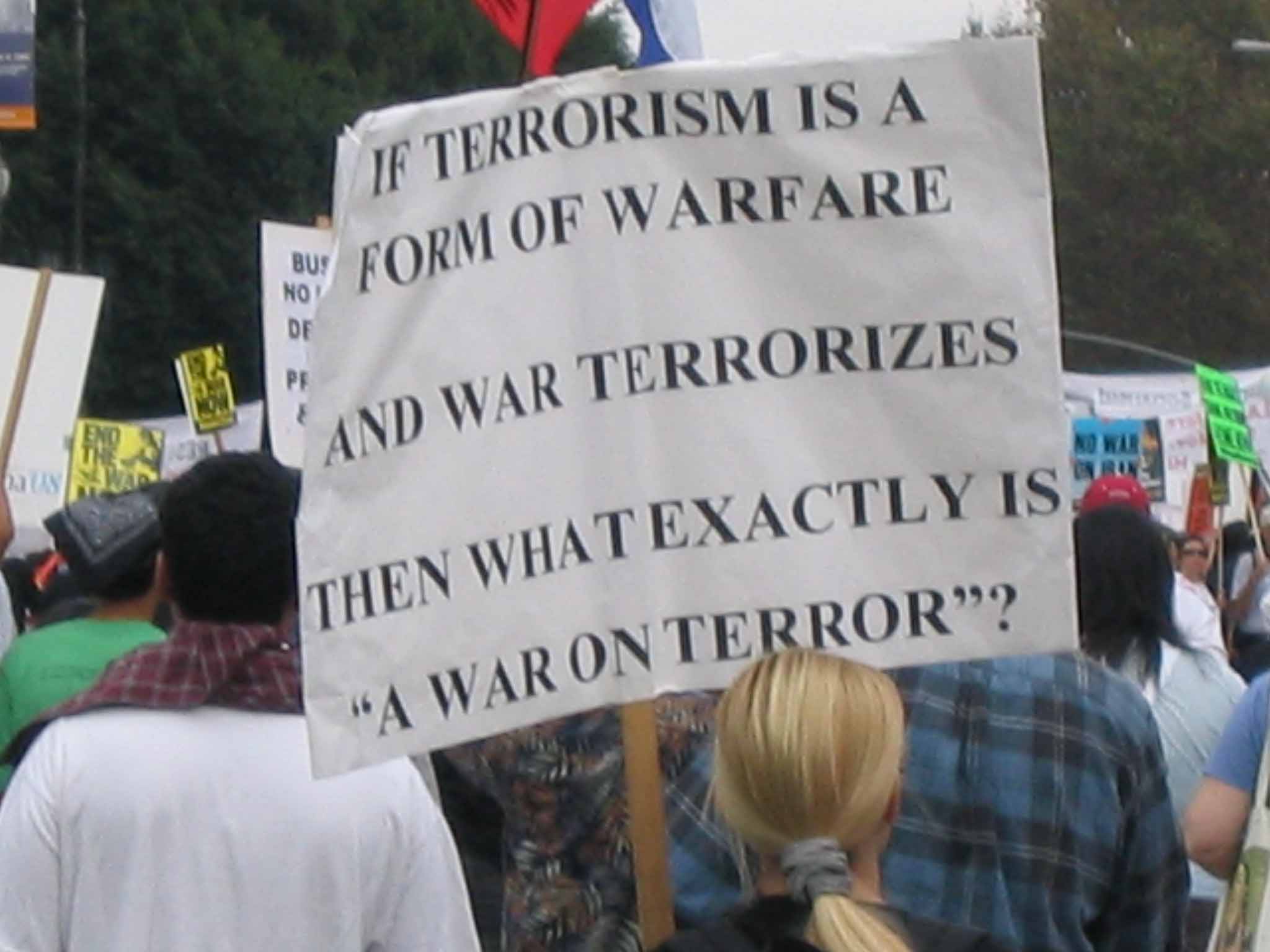 My vote for best sign.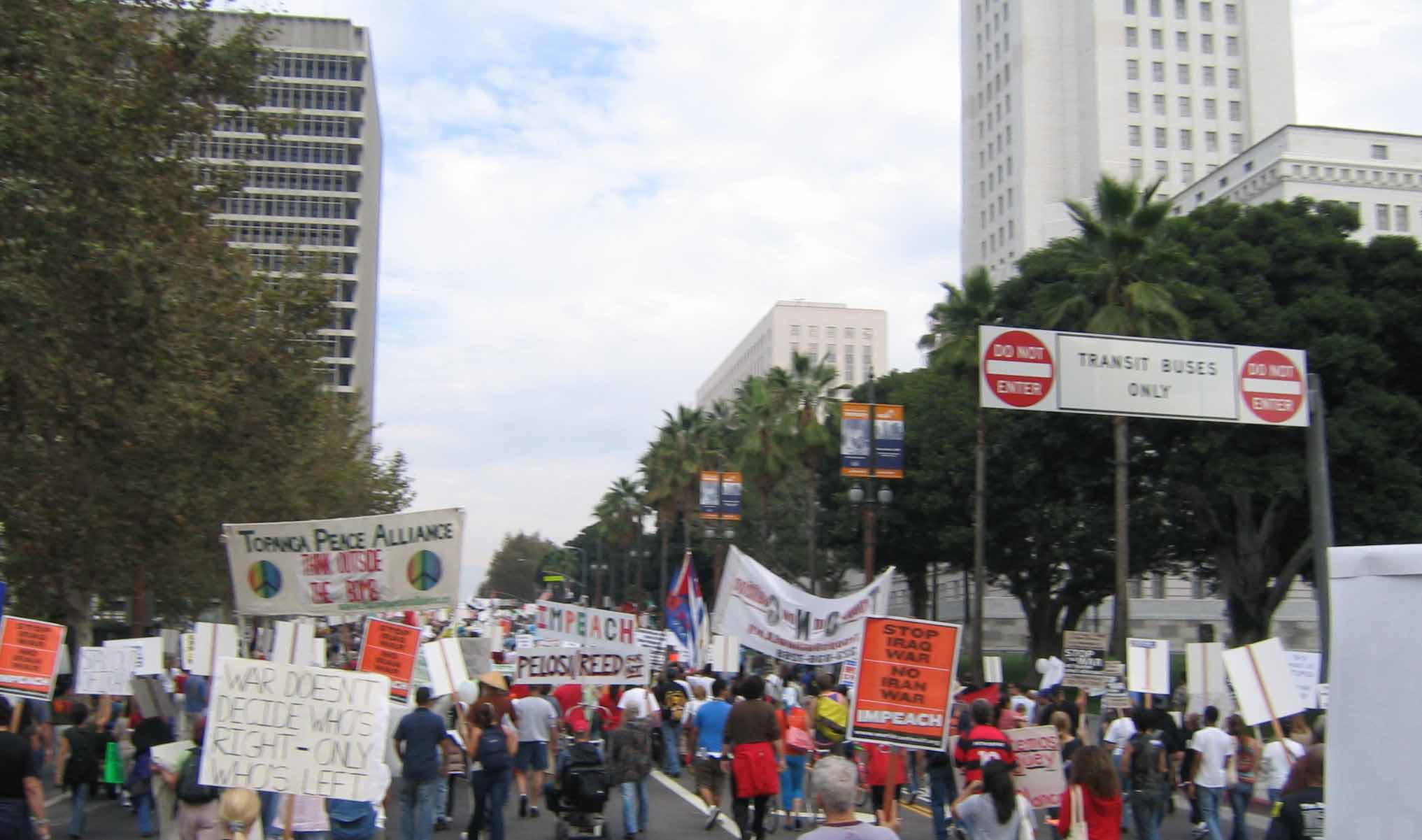 walking past the federal building in downtown los angeles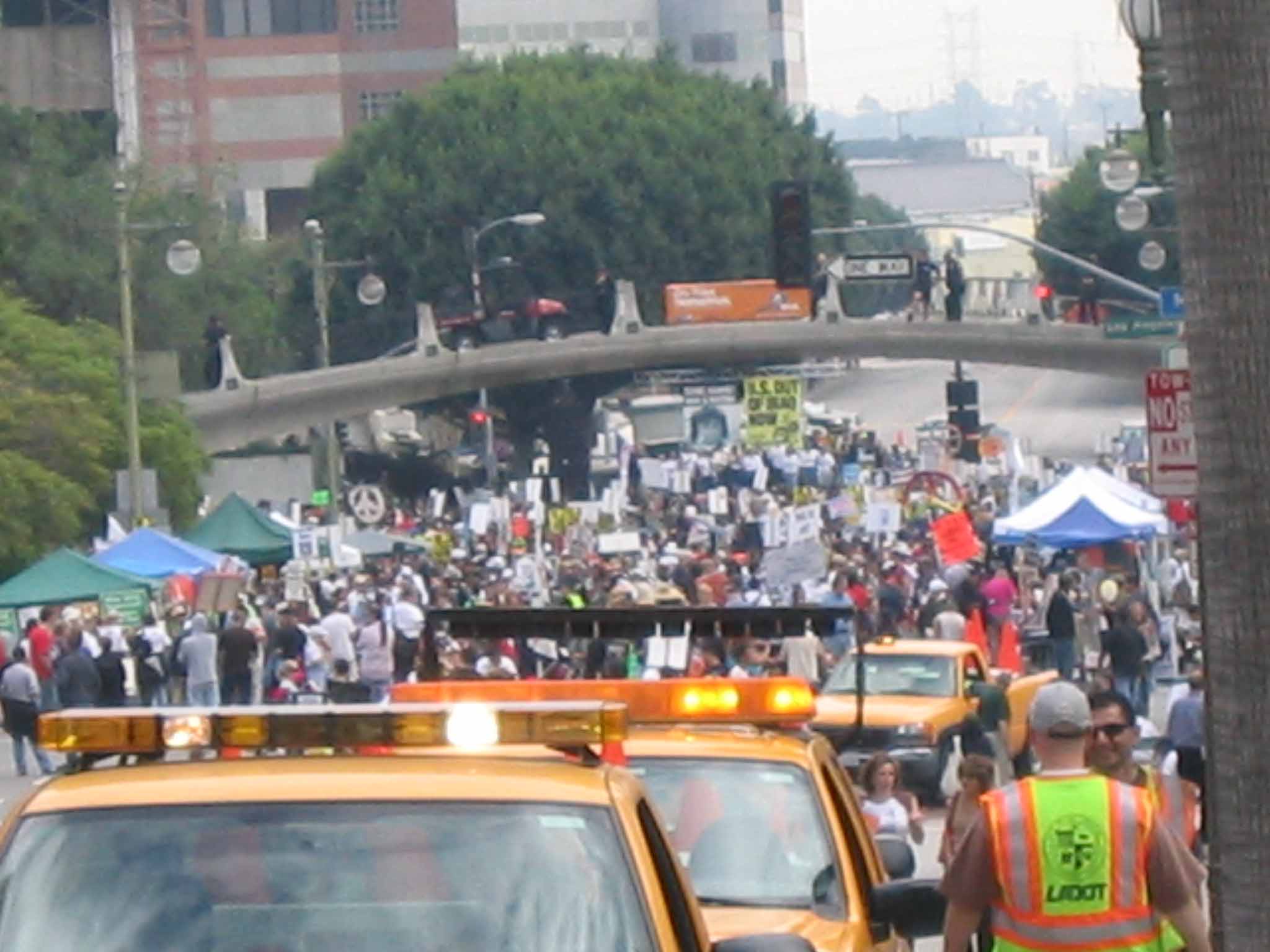 Play spot the police at the rally!